Diamond (Precious Stones)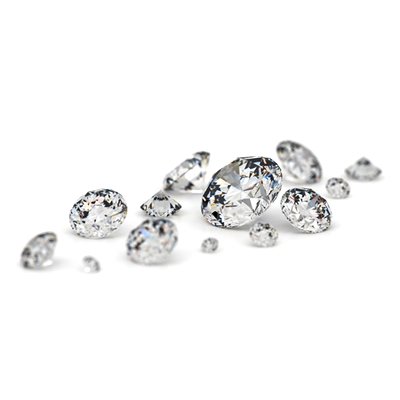 Diamond increases status in society and takes life to the high society and luxuries. It gives sexual strength and keeps the married life happy. It brings understanding and artistic ideas.
Name : Hindi / Oriya : Hira, Telugu : Vajram, Sanskrit : Hirak.
Gem-Group : —–
Crystal Structure : Cubic
Composition : Carbon , C.
Hardness : 10
Planet : Venus ( Sukra ).
Rays : ——
Substitute : White Sapphire, White Coral, White Aquamarine, White Topaz, Spatik.
Availability : Brazil , India, Belgium, Russia, South Africa.
Specific Gravity : 3.52
Refractive Index : 2.42
Double Refraction :  None.
Lustre : Adamantine.
People's Names : Oo, Ai, Ae, O, Ba, Bee, Boo, Bai, Bo, Raa, Ra, Roo, Re, Ro, Tee, Too, Te, Ta
Metal : Platinium, silver or Gold.
Process : Purify the ring/locket and panchamruta, cow's fresh milk or coconut water. Lit Dhoop-deep, rite haldi (turmeric)powder and sindoor and wear in Right/Left hand on little/middle finger on Friday .
Size : 5-10cents if temporary, If permanent 5-20 cents, for sound effect 10-100 cents,1 arat=100 cents
Lord : Goddess Lakshmi be worshipped.
Adviced For : Jewelers, fancy, garments, manufacturers, actors, film industry, artists.
Mantra : "OM DRANG DRING DROUNG SAH SUKRAYE NAMAHA" 20/200/2000/20000 TIMES.
Note : For good results use with Emerald and worship Sukra Yantra.