Yellow Sapphire (Precious Stones)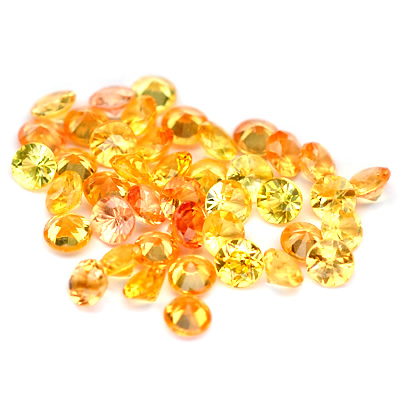 Yellow Sapphire is the mostly used gemstone in India. It is very powerful for increasing the financial status of the user after bringing commercial development. It increases knowledge and wisdom of the user. All girls should use this for a good and quick marriage. All married women should use this domestical happiness. Politicians should blindly use this as it gives " CHANAKYA-NITI " All financers and bankers should use it.
Name : Hindi : Pokhraj, Oriya : Pusparaga, Telugu : Pushyaragam, Sanskrit : Peetamani.
Gem-Group : Corundum.
Crystal Structure : Trigonal
Composition : Aluminium Oxide, Al2O3.
Hardness : 9
Planet : Jupiter ( Guru/ Bruhaspati ).
Rays : ——
Substitute : Golden Topaz, Tiger, Yellow Tourmaline.
Availability : Sri Lanka, Australia, East Africa.
Specific Gravity : 4.00
Refractive Index : 1.76-1.77
Double Refraction :  0.008
Lustre : Vitreous.
People's Names : Ye, Yo, Bha, Bhee, Bhoo, Bhe, Gha, Pha, Da, Dee, Doo, Tha,Jha,A,De,No,Chho
Metal : Gold is most suitable, silver may be preferable.
Process : Purify the ring/locket and panchamruta, cow's fresh milk or coconut water. Lit Dhoop-deep, rite haldi ( turmeric) powder and sindoor and wear in Right hand on Index finger on Thursday .
Size : Standard : 5-7 carats, High : 3-5 carats, Special : 2-4 carats.
Lord : Lord Brahma be worshipped.
Adviced For : All business people, all employees and people who has income. Must for politicians.
Mantra : "OM GRANG GRING GROUNG SAH GURUWE NAMAHA" 16/160/1600/16000 TIMES.
Note : For good results use with Red-coral / Pearl and worship Guru Yantra.